Lead Naval Architect
Lead Naval Architect
C-Job Naval Architects
Hoofddorp +
What is required?
HBO/WO or equivalent experience in naval architecture
A minimum of five years of relevant working experience as naval architect for marine engineering and/or naval architectural projects
Experience with stability and weight calculations, knowledge of ship resistance and powering
DP calculations, mooring analysis, FEA, and CFD are a pre
Optimistic, energetic, and social personality
Pragmatic, structured, and accurate way of working
Ability to take initiative and work independently
Ability to work with deadlines
Ability to lead and motivate a team and prepared to train / coach junior / medior peers
Excellent communication skills in English, both written, and verbal. Dutch language skills are a bonus
What will you get?
40 hours working week
25 days of leave per year plus 13 days ADV based on full time employment
Professional development opportunities
Hybrid working options
Company laptop
Discount on company fitness
Pension allowance in accordance with the Dutch law
International working environment with colleagues across five countries
Frequently company organized trips, drinks, and festivities
What will you do?
20% Leading and directing a team
30% Arranging vessel drafting and calculations and ensuring regulatory compliance within project teams
20% Planning and executing projects
15% Communicating and liaising with clients
10% Implementing continuous improvement and development
5% Reporting to project manager
This vacancy has been created based on interviews with employees to help you get a realistic preview of the job.
Vacancy
As a Lead Naval Architect at C-Job Naval Architects, you are responsible for arranging vessel designs, managing the layout, stability, and safety elements. You will ensure compliance with regulatory measures, perform stability calculations, and coordinate multifaceted design aspects. Part of your role is to ensure that lessons learned from each project are incorporated into future designs, and you will also contribute to continuous improvement efforts.
You will lead a team of naval architects, providing guidance on design and technical issues, and working on standardizing and developing design rules. A key aspect of your role will be fostering a collaborative environment, distributing tasks clearly within your team, and motivating your team towards achieving project goals. As the lead, you will also establish a naval project execution plan in cooperation with other teams who focus on other disciplines, such as the structural and mechanical teams, ensuring high quality, cost-effectiveness, and alignment with client requirements.
Your responsibilities extend to translating client requirements into feasible design solutions and maintaining open lines of communication to provide regular project updates. You will act as the first point of contact for colleagues, clients, and suppliers during the design, production, commissioning, and after-sales service stages.
As part of your role, you will be part of one or more dedicated project teams. Your teams, each unique in its composition and size based on project requirements, will tackle a broad spectrum of projects in the offshore, yacht construction, and dredging sectors. You will report to the project manager. The global reach of C-Job also means you get to collaborate with colleagues from different offices worldwide.
If you enjoy coordinating marine systems engineering work in multidisciplinary teams, and you find it challenging to translate client requirements into technical drawings, then this is the job for you.
Working week
Lead Naval Architect

On an enjoyable day, you see your team collectively achieve a design that meets the client's expectations, and it's particularly rewarding when multiple team members, including yourself, gain new experiences or skills, thereby strengthening the team.
On a less enjoyable day, you encounter unexpected problems in the design which need to be solved under significant time pressure to prevent construction from coming to a standstill.
08:00

09:00

10:00

11:00

12:00

13:00

14:00

15:00

16:00

17:00

18:00
A piece of equipment needs to be installed on a ship, but it's larger and/or heavier than initially planned. What do you do?
The construction is about to begin, so it's undesirable to redraw all the plans. As a lead, you bring together your team to find a solution that is both technically sound and minimizes the impact on the overall project. This involves engaging in conversations with all stakeholders to arrive at a solution that is mutually advantageous. Ultimately, modifications to calculations and drawings will be necessary, but the goal is to prevent major reconstruction of the ship. This means gathering the right experts, such as structural engineers, and the client to discuss adjustments. The aim is to ensure everyone feels that this is the least detrimental solution and that changes will not lead to excessive costs, delays, and time overruns.
Growth
A lead naval architect is advancing to a role as an expert or project manager. Both 'horizontal' in-depth development as well as 'vertical' development are possible in this progression.
Expert Naval Architect or Project Manager
Working at C-Job Naval Architects
C-Job Naval Architects is an independent ship design and engineering company that operates worldwide, boasting a global team of dedicated engineers, R&D consultants, supervisors, and project managers.
At C-Job, they co-create designs with their clients, incorporating their knowledge, skills, innovation, and ingenuity into each design. They have a strong track record of projects in various industries, with a focus on dredging, offshore, passenger vessels, yachts, and commercial vessels for both national and international clients.
Their dedicated Research and Development team consistently seeks new ways to improve and innovate their designs and creation processes, focusing on alternative energy sources, autonomous shipping, and data science.
Dutch headquarters in Hoofddorp

Active in 6 countries

90 employees in The Netherlands

200 employees worldwide

22% / 78%

Average age 36 years

Business casual

Hybrid working is part of the C-Job way of working
Colleagues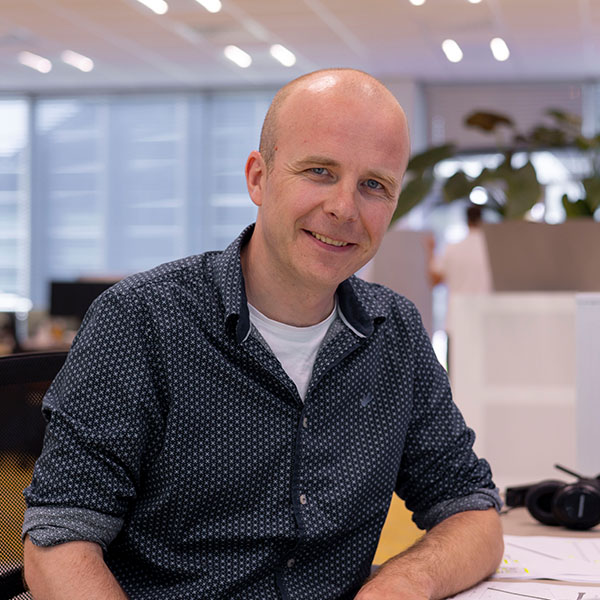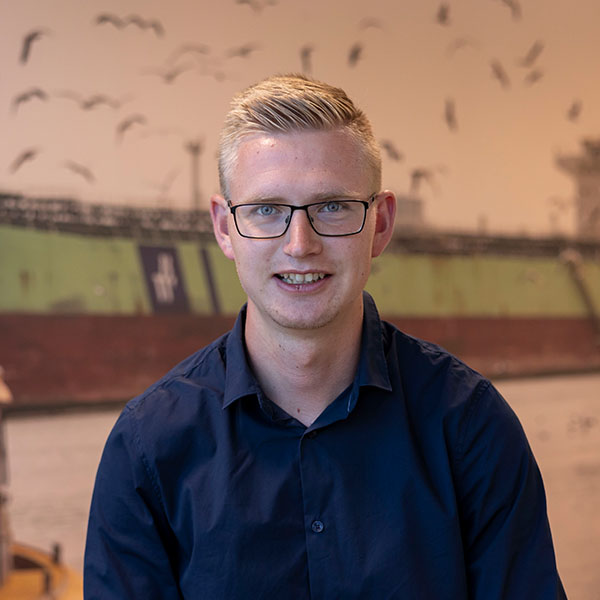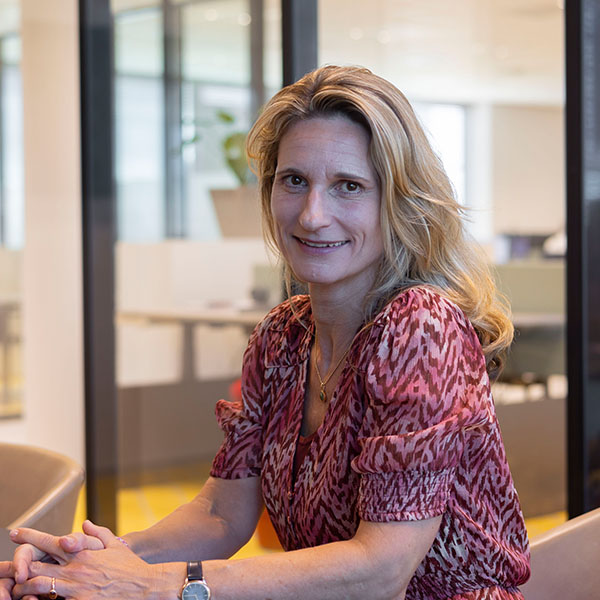 Joep van Liere - Lead Naval Architect
Why did you decide to work for this company?
I was looking for a company with a green ambition where I can design and engineer complicated commercial vessels together with a group of highly motivated people.
What did you study?
Marine Engineering (Hogeschool Haarlem).
What do you do in your spare time?
Sailing, recreational ice hockey.
Jan Sietse de Boer - Junior Naval Architect
Why did you decide to work for this company?
It seemed a nice and open company that does a lot of challenging jobs. The Heerenveen office had a nice team of about 25 employees working closely together and it seemed nice to me to be part of that team. Also a short travel distance did I take into account in my decision.
What was your previous job?
HBO bachelor Marine Engineering.
What do you do in your spare time?
Playing football, sailing with my boat, sharing drinks with my friends and a lot more.
Monique Reulink - HR Business Partner
Why did you decide to work for this company?
A dynamic organization in the process of growth whilst at the same time focusing on the internal organization provided me sufficient interesting challenges to step on board.
What was your previous job?
I fulfilled various HR roles in different types of organizations.
What do you do in your spare time?
Enjoy my family, friends, reading, sports.
Application process
Screening
First interview
Second interview
Optional third meeting in the organisation
Discussing terms of employment proposal