Working at C-Job Naval Architects
C-Job Naval Architects is an independent ship design and engineering company that operates worldwide, boasting a global team of dedicated engineers, R&D consultants, supervisors, and project managers.
At C-Job, they co-create designs with their clients, incorporating their knowledge, skills, innovation, and ingenuity into each design. They have a strong track record of projects in various industries, with a focus on dredging, offshore, passenger vessels, yachts, and commercial vessels for both national and international clients.
Their dedicated Research and Development team consistently seeks new ways to improve and innovate their designs and creation processes, focusing on alternative energy sources, autonomous shipping, and data science.
" At C-Job, we embrace the uniqueness of every project, necessitating a customized approach for each one. This ever-changing environment calls for an adaptable mindset, enabling you to enjoy the freedom of arranging your own schedule. We take pride in pushing the boundaries of what has been accomplished previously, and we seek individuals who share this ambition. If you prefer a rigid plan with predefined tasks or find working in an international team unappealing, C-Job may not be the right fit for you. "
Dutch headquarters in Hoofddorp

Active in 6 countries

90 employees in The Netherlands

200 employees worldwide

22% / 78%

Average age 36 years

Business casual

Hybrid working is part of the C-Job way of working
Growth possibilities at this company
C–Job stimulates personal and professional development in getting better at one's current job but also to support employees in taking on new roles within the organization. They consider continuous learning beneficial for the organization as well as for the individual. C-Job fosters both 'horizontal' deepening, like an engineer becoming a subject expert, and 'vertical' advancement, as seen in a naval architect leading a team, showcasing varied possibilities for growth.
Why work at C-Job Naval Architects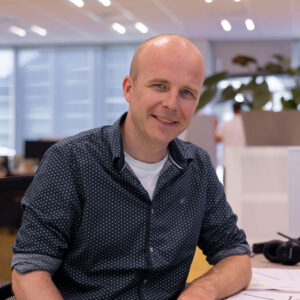 Joep van Liere
Lead Naval Architect
I was looking for a company with a green ambition where I can design and engineer complicated commercial vessels together with a group of highly motivated people.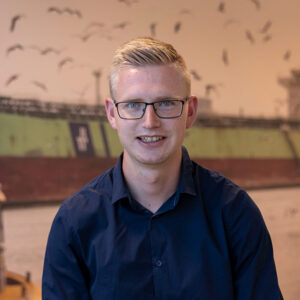 Jan Sietse de Boer
Junior Naval Architect
It seemed a nice and open company that does a lot of challenging jobs. The Heerenveen office had a nice team of about 25 employees working closely together and it seemed nice to me to be part of that team. Also a short travel distance did I take into account in my decision.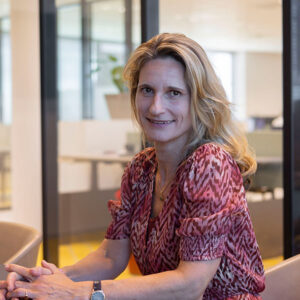 Monique Reulink
HR Business Partner
A dynamic organization in the process of growth whilst at the same time focusing on the internal organization provided me sufficient interesting challenges to step on board.
Jobs at C-Job Naval Architects
What is our biggest challenge?
C-Job Naval Architects is renowned for its out-of-the-box solutions and innovations. Our clients require unique designs and support tailored to their vessel's operational profile. Our biggest challenge is to continually evolve ourselves and our solutions to maintain our lead in the maritime industry and provide our clients with optimal support.
'Driving the global maritime industry towards sustainability by dedication and ingenuity.'
C-Job Naval Architects